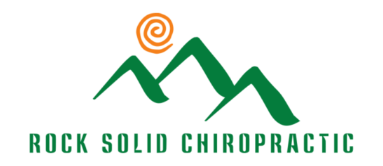 Don't let pain stop you from doing the things you love! At Rock Solid Chiropractic we strive to increase the quality and quantity of your life through affordable and effective chiropractic care.
CHIROPRACTIC CARE FOR HEALTH AND WELLNESS
The body is amazing in its ability to naturally heal itself. During pregnancy the body adjusts by increasing hormones to ready the body for the delivery of the baby through the pelvis. As the baby grows...
Are you suffering from constant headaches or migraines? Seeing a Rock Solid Chiropractor for headaches is one of the best things you can do for yourself. You don't need to live in pain. . Chi...
BACK PAIN, HIP PAIN AND SCIATICA
Many people think of chiropractic as just treating back pain. But did you know that chiropractors can also effectively treat hip pain and sciatica? Sciatica is actually back pain caused by a pinched scia...
As chiropractors we use chiropractic adjustments every day to alleviate pain and help people achieve wellness. A chiropractic adjustment is the manual manipulation of a joint, typically in the spine, to allow ...
At Rock Solid Chiropractic we are passionate about bringing health to as many people as possible. We will appreciate, educate, and love everyone who comes into our office in order to positively affect their ideas and beliefs about the health and long-term wellness benefits of chiropractic.
Rock Solid Chiropractic Give Back Movement
1. Bring Rock Solid Chiropractic into Your Corporate Event.
2. Choose between our Live Well for Life Class or Free Spinal Screening for your event attendees.
3. Each new patient signed at your event pays $40 for a full exam, x-ray, follow up visit and report.
4. We then donate the $40 to a local charity.
WHAT OUR CLIENTS ARE SAYING
WONDERFUL AND A PLEASURE TO WORK WITH
" This office and staff are wonderful and a pleasure to work with. The chronic pain has decreased and my mobility has greatly increased. I've had a significant improvement of my quality of life."
EXCITED BY THE PROGRESS AND IMPROVEMENT
"I've tried everything less than surgery for my lower back pain. This is the first time in over a decade that i can truly feel a marked improvement... (I) have been excited by the progress and improvement in my health."
ROCK SOLID CHIROPRACTIC HELPED STOP THE PAIN
"I suffered for 2 years with debilitating back spasms. Doctors had me on a regimen of pain killers & muscle relaxers... Rock Solid Chiropractic helped stop the pain and I am eternally grateful."
NOT IN CONSTANT PAIN ANYMORE
"My mood is so much better since I am not in constant pain anymore. The amount of compassion and care this office provides is outstanding."